Teeth Cleaning Upland CA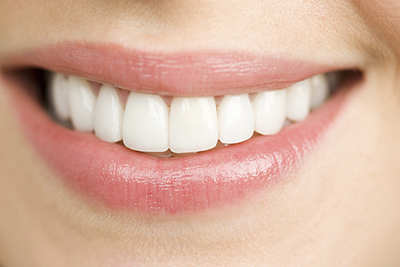 Visiting our Upland dental office for professional cleaning is important. It helps keep the soft gum tissue as well as the teeth clean and in good health.

Your mouth has a lot of harmful bacteria in addition to food debris. If you let these bacteria and food particles remain in the mouth, you will develop plaque, gum disease, and tartar.

Routine dental cleanings at home are not able to eradicate tartar or the plaque hiding in gum pockets. It is, for this reason, why you should come to our dentist office at Higher Ground Dentistry for professional dental cleanings.


Dental Cleaning Procedure

Our dentist takes about 30 to 60 minutes to perform a dental cleaning.

First, our dentist will perform a physical exam. Using a mirror, our dentist examines the gums to check if there are concerns such as inflammation. In case you have swollen gum, dark spots, tartar, or plaque, our dentist will determine what treatment to offer. Serious dental issues such as decay or gum disease require further examination as well as treatment. The exam helps determine what areas to focus on when undertaking the cleaning process.

Next, our dentist does what is known as scaling. In this process, our dentist uses a tool known as a scaler to get rid of plaque building up on the surface of the teeth and in areas near the gum line and between the teeth. Our dentist may use a manual scaler or even laser equipment.

The other steps are flossing and polishing. Using a prophylaxis paste, our dentist removes any stains on the teeth and polishes the surfaces. In this process, expect to feel some gentle grinding motion on the enamel surface. The specialist flosses the teeth to eradicate any remnants of plaque as well as the paste. Fluoride treatment helps fight cavities.


Why Get Dental Cleanings?

Besides keeping your smile bright, teeth cleanings can offer other benefits. The oral exam you get helps see if there are any underlying conditions present. For example, x-rays can help detect conditions that physical exams cannot see such as an infection under the gums or the presence of pulp infection.

Dental cleanings provide a line of defense against stains and gum disease. The plaque that is forming on the teeth can lead to periodontal disease, and progressively to decay.

Moreover, cleaning the teeth helps prevent halitosis, or bad breath, as well as loss of teeth. There is evidence linking gum disease to other conditions like diabetes or heart disease. When you have a professional cleaning, you are likely to prevent these conditions.

The building up of bacteria in the mouth may also lead to health conditions like pneumonia or bronchitis when the microbes are breathed into the lungs.


Schedule an Appointment

Make sure you visit our dental office at least twice a year to get a professional dental cleaning. Preventive dental care is very important for your oral as well as overall health.

To keep a beautiful smile, book your appointment for an Upland dental cleaning today. Consult our team at Higher Ground Dentistry or call us at 909-377-0758.