Invisalign Upland CA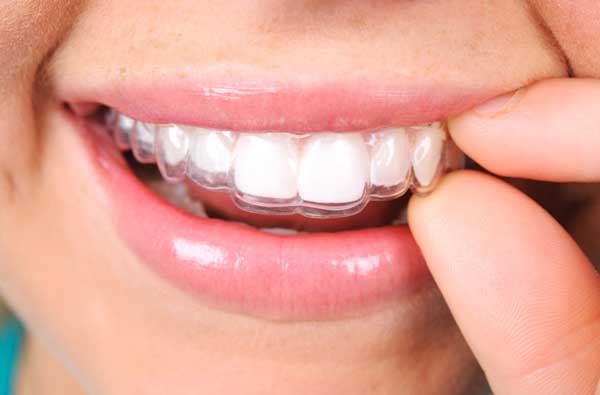 Your teeth serve many purposes besides chewing and biting. They help maintain your facial structure. A straight bite will ensure you chew properly, however, problems begin to arise the moment your teeth are overcrowded or crooked. You may not chew food properly. It also makes it hard for you to clean your mouth.

A bite misalignment makes you become self-conscious, often losing confidence and hiding your smile. Moreover, misaligned teeth put you at risk of having gum disease. However, things do not have to be that way.

There are treatment options you can seek to correct those crooked teeth or overcrowded mouth and one of them is the Invisalign system.

Our Upland dental team at Higher Ground Dentistry evaluates you for restorations such as Invisalign before fitting them. We offer Invisalign as well as other restorations that correct teeth misalignments and other bite problems.


What is Invisalign?

Just like any other dental procedure, before receiving clear aligners, or Invisalign, it would be essential you know what it entails. Invisalign is an orthodontic procedure in which custom trays are fitted to resolve your bite problems, including gapped teeth or overcrowding. You can consider Invisalign trays as an alternative to traditional braces. The system allows for teeth straightening without needing to put on those irritating metal brackets.

Our dentist in Upland fabricates clear, customized trays that you wear to help correct the misalignment. You may also need Invisalign if you have an overbite, underbite, open bite, or crossbite. The trays are removable and you wear them for a certain timeframe then move on to the next set. It is paramount you wear the trays most of the time, except when it is time to clean your mouth or eat. These aligner trays gently and inconspicuously move your teeth, allowing them to move into the right position. The duration of the treatment can take nine to 15 months or more depending on the severity of the misalignment.

Each day, you should wear the aligner trays for 22 hours so that they effectively move the teeth. It takes about 14 days to switch to the next set of aligners. It is crucial you continue changing the trays as the teeth shift. Our dentist will be able to tell you the right time to change to another set of trays.


Benefits of Invisalign

One of the obvious reasons why patients choose Invisalign is because they work covertly to move teeth. They are clear, so other people cannot easily notice you have them. Often, people who wear traditional braces are worried about how they look because people can see them, but clear aligners address that drawback. Again, with Invisalign, you can eat the food items you like. It is also easy to clean your mouth as well as the Invisalign trays. You floss and brush as you always do.

The Invisalign system also minimizes the odds of having gum disease because it closes the gaps present between teeth due to the crookedness or misalignment of the bite. These gaps are known to offer a safe haven for bacteria as well as plaque.

Moreover, wearing Invisalign eliminates issues such as oral irritation from metal brackets or having to deal with broken wires.


Schedule an Appointment
To get more details about Invisalign, contact us at Higher Ground Dentistry. Our team will provide you with all the information you want including after-care tips for Invisalign. Call us at 909-377-0758 to set up your appointment in Upland, CA.