Dentistry For Kids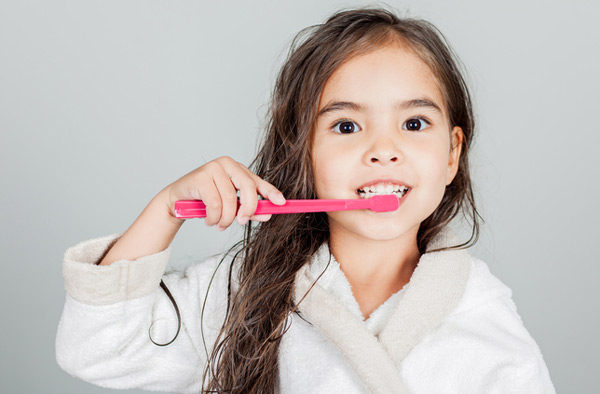 Kids, just like adults, can experience dental problems. Often, the foundation for healthy gums and teeth starts with proper dental care as children. If you do not ensure proper oral care for your child, you will encourage the development of dental problems such as cavities, decay, and gum disease. The Centers for Disease Control and Prevention notes that about 20 percent of kids between the ages of five and 11 struggle with untreated decay. It is paramount that parents take their children for regular dental checkups and exams. Bringing your child to see our team at Higher Ground Dentistry. An early dental assessment is crucial.


What Does Dentistry for Kids Entail?

Our dentist does routine checkups as well as treatment to ensure your little one has good oral health. Bringing your child in for an early dental assessment helps establish if there are bite problems that need treatment now and in the future. One thing that parents need to know is that early dental exams and assessments do not automatically mean that your child will wear braces or need other dental procedures straight away. It gives our dentist a chance to unearth dental issues that may mask themselves and lead to severe problems with the bite later on.

In addition to a checkup, the dentist does cleaning to do away with plaque and tartar. Our dentist looks at the gums and teeth to see that they are developing normally. Dental x-rays may be performed to check if there are issues below the gums or inside the teeth. This includes decay occurring between the teeth or a cavity that you cannot see. Additionally, a dentist is able to catch impacted teeth early enough before they create problems.

One of the problems that kids struggle with is craving sugar. Our dentist will offer guidance on nutrition tips to help kids have healthy, strong teeth, as well as gums. Since kids can have problems reaching the molars to brush and floss, we may fit sealants to protect those teeth against dental plaque and cavities.


Benefits of Early Dental Assessment and Care

Regularly bringing your child in for checkups helps prevent decay. Failure to detect dental issues in kids can bring problems, some irreversible, in the future. Pediatric dental care allows our dentist to monitor and assess the oral health of kids. If abnormalities are detected in gums and teeth such as gum disease or misalignment, the dentist will schedule treatments.

As a parent, you have the responsibility to teach your kids the importance of good oral habits. You should help your kids learn how to floss and brush. Oftentimes, kids have issues with flossing, and our dentist can help you find ways on how to help your kids learn to brush and floss. You also discover ways to help your children enjoy dental visits.

Until you see that your child is able to maintain proper oral hygiene on their own, they will still need help from you. Make efforts to give them the support they need in their early years of development so that they pick and practice good oral habits and care. Bring your little one for early dental checkups at Higher Ground Dentistry. Reach us by phone by calling 909-377-0758 to set up an appointment.