Periodontal Maintenance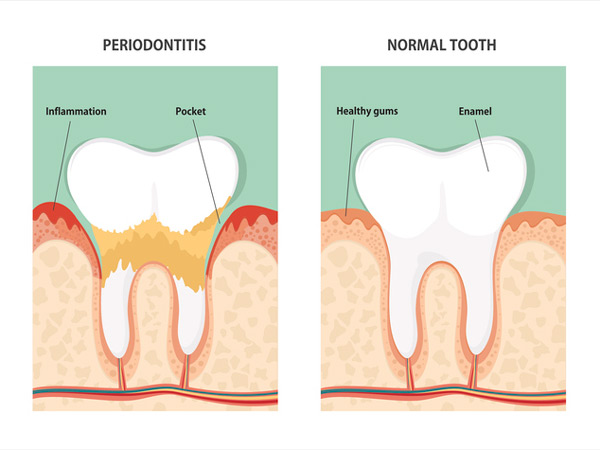 Treating advanced gum disease or periodontal disease requires a lot of input both from you and a dental specialist. After the treatment involving professional cleaning, also known as planing and scaling, or simply deep cleaning, you will need to be scheduled for maintenance care as required. Monitoring your gums after treatment is very crucial because a simple mistake like not brushing or flossing as advised can result in the recurrence of the disease. At Higher Ground Dentistry, we recommend that you come for periodontal maintenance every three months or as seems appropriate, according to our dental specialist. The aim of having this preventive dentistry procedure is to ensure that the recently treated periodontal disease does not come back to invade your teeth and gums. You may also require periodontal maintenance and care once you receive periodontal surgery.


Why Schedule Periodontal Maintenance?

Different things are involved in the cause of gum disease, including environmental factors like smoking, your immune system, and the presence of bacteria. Gum disease maintenance is aimed at breaking the trio involved in the development of gum disease. Our dentist does treatment to combat bacteria that contribute to inflammatory responses. Maybe, you do not know that gum disease has no cure, but preventive dentistry can help provide a line of defense to the teeth and gums. You are only able to manage gum disease by ensuring proper oral care and keeping abreast with timely regular visits. Otherwise, gum disease can be a long battle to fight.

In addition to preventing the return of gum disease, periodontal maintenance helps manage other diseases such as heart disease, diabetes, or even rheumatoid arthritis that are connected with oral health. Bacteria present in the oral cavity are likely to invade other organs. They can travel via the bloodstream, often causing infections in other organs within the body. As such, you may have your chronic conditions like diabetes worsen.

A dentist will also provide you with more tips to prevent and manage gum disease in the future. For example, we advise that you keep a healthy, nutritious diet that contains vitamins, nutrients, and omega-3 fatty acids in addition to antioxidants. Get plenty of exercise because it boosts your immunity, hence helping fight inflammation. It is essential you reduce or stop smoking to keep your immunity strong so that the body fights gum infection naturally. Often, dentists agree that smoking worsens periodontitis.


The Procedure

After the results obtained from scaling and root planing, gum disease maintenance schedules help maintain those outcomes. Besides, they help ensure the gums are healthy and are not being attacked by periodontitis after you receive surgery.

A dentist performs dental cleaning, known as prophylaxis to clean the areas around the crowns you received in dental surgery. Sometimes, you have plaque resting or hiding in gum pockets where it remains invisible. Periodontal maintenance, as well as cleaning, ensures that such plaque is eradicated. The dentist also removes tartar that tends to build up on the tooth surfaces covered under the pockets. Periodontal maintenance is required in intervals of three months.

Our dentist can alternative the visits with the ones for routine checkups that happen every six months. Learn more about periodontal maintenance and its benefits. Visit us at Higher Ground Dentistry or set up your appointment by calling 909-377-0758.