Teeth Whitening Upland CA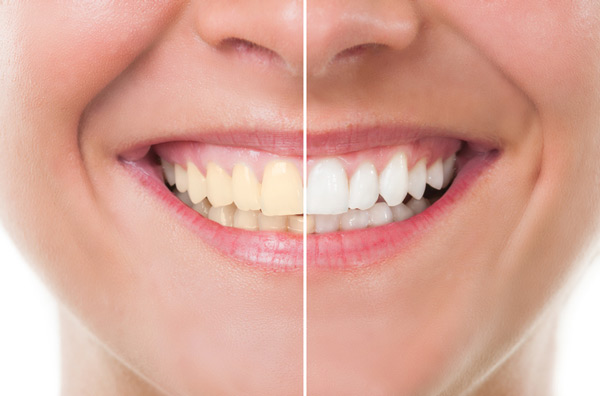 Every individual wants to have bright-looking teeth, but the lifestyle choices we make tend to hinder our efforts of keeping our teeth looking whiter and whiter. Beverages and foods we love so much and the habits we crave such as smoking or coffee drinking can stain and discolor our beautiful white teeth over time.

You find that the once beautiful smile you were proud of is now becoming unsightly. When this is the case, professional whitening can do wonders. Although it may not provide permanent solutions, it can offer long-lasting results.

Additionally, professional whitening performed at Higher Ground Dentistry is safer than DIY procedures. It restores the gleam you have lost for your teeth. In the end, you have a sparkling, beautiful smile. At our Upland dental office, we use quality whitening treatment and safe techniques to ensure fast whitening results!


Why Get Professional Whitening?

You can get many rewards from whitening your teeth including an improved social life and a boost in confidence. Nonetheless, though there are different ways to whiten your teeth, watch out for the at-home whitening kits and procedures. You also need to be wary of bleaching kits because they are ineffective and could cause enamel damage. Many of the whiteners you get from the stores can only get rid of the surface stains. On top of that, they give inconsistent results. A lot of people who have used them lament over their uninformed decision.

You need to seek professional whitening from our office because our team understands your whitening needs and knows what you expect. We know that you are whitening to have a clean, young-looking appearance of the face and the teeth. And it can only happen if you receive a safe, effective whitening done by a qualified team.

You need to understand that the DIY whitening techniques you see out there or on the internet tend to use bleaching agents. These substances can irritate the gums. Moreover, the agents erode the enamel, often exposing the inner parts of the teeth. You may have increased tooth sensitivity since the outer enamel layer is thinning or getting eroded. With our in-office whitening, expect to get long-lasting results, but bear in mind that no single whitening procedure can provide permanent results. It is likely that even after whitening the teeth, you will revert to the same lifestyle choices that caused it in the first place.

That being said, we strive to offer the best results. Our whitening procedure benefits people of all ages. Moreover, the whitening procedure has little to no sensitivity or pain. When you receive it, it helps minimize the aging signs of teeth within the mouth.


The Teeth Whitening Procedure

Our dentist cleans the teeth before applying a whitening gel. The cleaning gets rid of tartar, plaque, bacteria, and food debris from the mouth. Besides, it enhances the effectiveness of the treatment.

When performing the whitening process, we protect your lips and gums against the special light we use to activate the gel. We use a low-sensitivity whitening substance to prevent damaging the enamel. We may complete the treatment with fluoride application if you have sensitive teeth.


Schedule an Appointment
Visit our Upland dentist office at Higher Ground Dentistry to have your teeth whitened. Call us at 909-377-0758 to schedule your appointment today!