Tooth Extraction Upland CA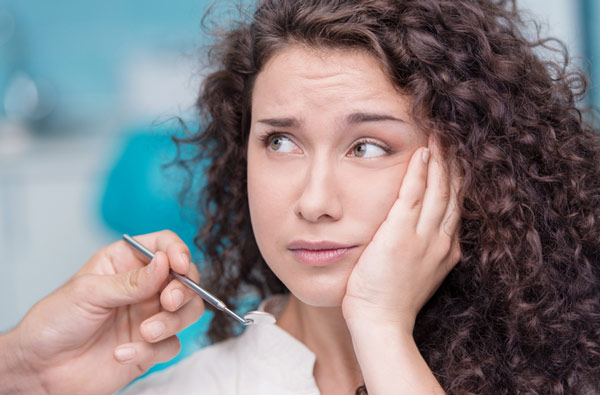 In most cases, adults and teens receive tooth extraction due to an infection or decay. Trauma is also a culprit for damage that leads to tooth extraction. But these are not the only reasons to have extractions. If your mouth is crowded or you have impacted teeth, you can get extractions.

Our Upland dental team at Higher Ground Dentistry can recommend tooth removal if you have received braces. Removing a tooth when you wear braces gives more room for the remaining crowded or crooked teeth to shift in place as desired.


When is a Tooth Extraction Needed?

Our dental specialist can repair damaged, chipped, or broken teeth using a dental filling procedure or installation of crowns. However, at times, the damage can be so severe that extraction remains the only option.

Many things can necessitate tooth extractions. For instance, if there is an infection or decay spreading deep into a tooth or affecting the root, extraction becomes a suitable choice if a root canal procedure fails or cannot help. Tooth damage arising from trauma or injury and overcrowding are other reasons to get teeth removed.

Additionally, baby teeth may fail to fall out within the right time, meaning that they may prevent the eruption of permanent teeth. In that case, tooth extraction may be recommended. Moreover, people scheduled for orthodontic treatment can have their teeth extracted in order to create enough space for Invisalign or braces to move teeth properly. Wisdom teeth will often be removed after they come in or before. Last but not least, you can get an impacted tooth removed to help prevent complications.


Extraction Procedure

When performing a tooth extraction, our dentist will first get an x-ray or 3D imaging that helps to check the position as well as the extent of damage to a tooth, especially the parts underneath the gums like the roots. Based on the details of the imaging, the dentist is able to determine what kind of extraction to perform. You may require simple extraction or sometimes surgery.

In a simple extraction, the dentist administers local anesthesia. Often, a simple extraction occurs if the tooth rests properly and is not impacted. The anesthesia numbs the site hence reducing pain and ensuring comfort during extraction. The dentist uses an elevator that loosens the teeth before pulling them out.

If surgery is recommended, it means that you will need to have incisions done on the gum tissue. Local anesthesia along with IV anesthesia is provided. Sometimes, general anesthesia may be required based on your health. When you get general anesthesia, you stay unconscious as the procedure is performed. A surgery for tooth removal is needed if your teeth break off, particularly at the base. It may also be needed if the tooth is impacted. The dentist makes a small incision or cuts into the soft tissue before removing the tooth.


Tooth Extraction Recovery

You need a few days to allow the tooth extraction site to heal. Our Upland dentist provides you with after-extraction tips to ensure that you heal quickly and properly. You can use ice packs placed on the cheek as they help reduce swelling. You may have pain in the extraction site, but you can manage it with the pain medication that the dentist prescribes.

Do not drink through a straw in the first 24 hours to avoid interfering with the clotting process, which is part of the healing process. A straw creates suction motion, which can pull apart the clotting tissue. Also, if you smoke, you should refrain, at least during the healing period. Smoking impairs blood flow to the site, meaning it can delay the healing time. Continue brushing and flossing after a few days. On the first day, you can use mouthwash instead of brushing. When you start brushing, make sure you do not touch the extraction site. Take soft foods and as you continue healing, you can reintroduce hard foods.

Visit us at Higher Ground Dentistry for tooth extraction. Set up an appointment today. Call us at 909-377-0758.