Dental Bonding Upland CA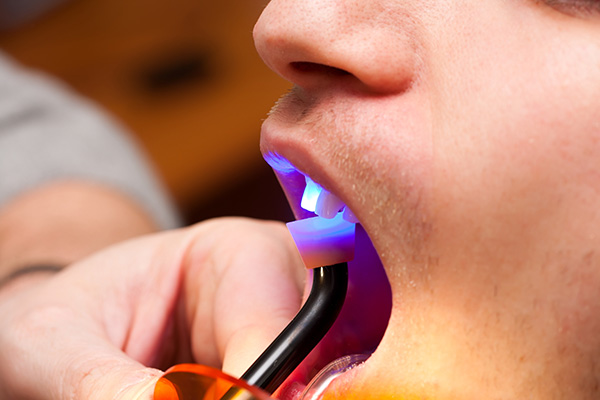 Our teeth are built to be very strong. They help us chew hard things and display our beautiful smiles.

However, if damage occurs on the enamel, problems like decay and cavities may occur. Various dental treatment options are available to correct such problems. Teeth bonding allows a dentist to fill a resin material and harden it using a special light.

Dental bonding may also be used to resolve other issues such as gaps between teeth or correcting cracks and chips on teeth. It may also help with teeth discoloration and protection of exposed teeth roots.

Our team at Higher Ground Dentistry will first examine your teeth to check the extent of damage and determine if a procedure like bonding can help.


When to Receive Dental Bonding

For patients who have decayed teeth, they can consider dental bonding. Our Upland dentist fills a cavity with a composite resin material to help prevent further decay. If your teeth are stained or discolored, our dental specialist can improve the look with bonding.

If you have gaps between the teeth, bonding can help close them. Sometimes, you may have teeth that appear shorter than the rest. In such situations, dental bonding can be utilized to make them look longer. Moreover, we may recommend the treatment if a part of the root has become exposed due to gum recession.


Tooth Bonding Procedure

It takes a few hours to fill one or several teeth. In your first visit, our dentist will request you to have the teeth cleaned and flossed. With this procedure, there is no major preparation needed. Also, anesthesia may not be required unless the dentist is filling a cavity or treating tooth decay. If we are changing the shape of the teeth and drilling is required, in such a case, anesthesia is administered.

Similarly, if a chip has occurred near the nerves, the dentist may administer a numbing agent. When determining the color of the composite resin material that matches that of the natural teeth, the dentist uses a shade guide. The dentist applies a conditioning fluid in order to ensure the resin adheres to the teeth firmly.

Finally, the dentist smoothes out the material ensuring that it feels smooth and natural. It takes about 30 to 60 minutes to complete the procedure for each tooth. The duration for the entire treatment depends on the number of teeth being treated and the particular dental issue being resolved.


Benefits of Bonding

Dental bonding comes with various benefits. It is cheaper compared to procedures such as crowns and veneers. It is also easier to perform. Just a small part of the enamel is removed and anesthesia is not necessary unless the dentist is filling a cavity or reshaping a tooth. In the end, you will have an improved appearance of your bite as well as oral health.

Make sure that you maintain proper oral hygiene once you receive the procedure. Our dentist will provide after-care instructions to ensure the teeth heal properly. To find out more about dental bonding, visit us at Higher Ground Dentistry or call us at 909-377-0758 to schedule your consultation appointment. We will be happy to discuss the procedure with you.