Dental Veneers Upland CA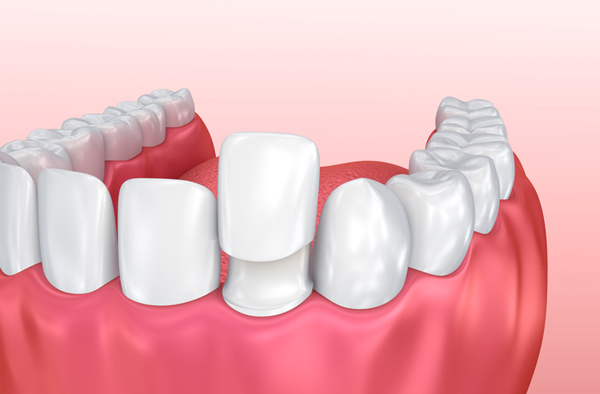 It is no fun to live with crooked teeth, gapped teeth, or chipping on teeth as these issues can lead to further troubles with your bite. Often, people with unsightly gaps between teeth or misaligned teeth have issues with bite function like the inability to chew properly.

Our dental team at Higher Ground Dentistry recommends veneers as a possible solution to restoring the desired look of the teeth and protecting them from damage.

Veneers are custom-fabricated shells installed to cover the teeth, particularly on the front areas or surfaces. There are various kinds of veneers you can select. Talk to our veneer installation professionals to see what type works for you.


Types of Veneers

You may be looking forward to changing the shape, appearance, or even the length of the teeth. Our Upland CA dentist can use veneers to cover the teeth. The most common type of veneers are the ones made of porcelain, however, we do also offer composite resin veneers.

If you want durable and versatile veneers, you can choose porcelain as we custom-make them for you. Composite resin veneers do not cost as much as porcelain ones, though, but installing them takes a short time. You can have them on the same day you come to our dental office.


Procedure for Installing Veneers

An examination of the teeth, gums and the oral cavity at large is what our dentist will do first. Thereafter, our dental professional removes a part of the enamel within the sides and front areas of the teeth, creating room for fitting the veneers.

Our dentist takes impressions of the teeth that he or she uses to fabricate a structure for the tooth. We help you decide on the right shade of the veneers so that they match with that of the real teeth. The mold from the impression or a 3-D scan imaging is taken to the lab to allow for the fabrication of the veneers. You have a few weeks to allow the construction to be complete.

Meanwhile, you will get temporary veneers to shield the delicate surface of the enamel where the permanent veneers will be placed. In your next appointment, our dentist takes away the temporary veneers and installs the permanent ones. The specialist cleans the teeth, making sure the restoration is placed on a clean surface.


How to Care for Veneers

There may be no special care needed for veneers. However, it is important you keep up with oral care and hygiene. Do not forget to floss and brush daily. When cleaning your teeth and gums, consider using an antiseptic mouthwash to ward off germs and bacteria.

For those who grind or clench their teeth, make sure you obtain a mouthguard to protect the restorations alongside the teeth. And because veneers are likely to stain, you may want to cut back on beverages or drinks such as coffee, tea, red wine, and other stain-causing drinks. Avoid smoking or quit the habit altogether.

If you experience sensitivity after the veneers installation procedure, book an appointment with us for a checkup. Sensitivity may occur for about three weeks, but if it persists for months after receiving veneers, check with our dental team.

Contact us today at Higher Ground Dentistry to see if veneers are an option for you. Give us a call at 909-377-0758 for an appointment today!