TMJ Treatment Upland CA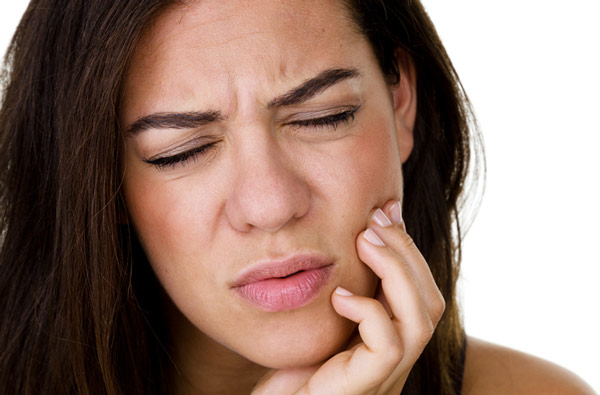 You will need a healthy functioning jaw if you are to ensure proper bite function, good oral cavity health, and healthy physical wellbeing. Problems with the jaw can however arise, often causing difficulties in chewing food, swallowing, yawning, and talking. Moreover, jaw issues can lead to things like pain and discomfort.

Part of the jaw known as the temporomandibular joint (TMJ) functions more or less like a hinge and is likely to experience problems that lead to pain. The TMJ allows you to move the jaw in different directions whether down, up, or sideways. If there are issues affecting the movement of jaw muscles, it may be considered TMD.

If you are having temporomandibular disorders (TMD), you can come to our Upland dental office at Higher Ground Dentistry for checkups and treatment.


What Causes TMD?

Dental experts cannot say exactly what causes TMD, but they do agree that difficulties in jaw muscle movements are associated with the disorders. The jaw muscles are vital for the proper functioning of the bite. Things like accidents, trauma, or other forms of injury are likely to cause the muscles to fail, as a result, you may have TMD.

Moreover, stress can cause constriction of the face, affecting how the jaw muscles function. Patients suffering from arthritis of the joints may also develop temporomandibular disorders. People who clench the jaw could have jaw muscle issues.


Symptoms and Diagnosis

Our Upland dentist will check for signs indicating TMD. The temporomandibular joint disorder causes severe pain as well as discomfort that can affect both facial sides. The dentist will look for pain in your jaw, problems chewing food, swelling on the front region of the mouth, or difficulty opening the mouth. There may also be pain in the neck region and problems with hearing. Other signs are dizziness and headaches.

When diagnosing you for TMD, a dentist examines the face, shoulder, jaw joints, and neck to see if you have the disorder. There may be pain and tenderness occurring in areas like the face, neck, jaw joint, and shoulder. You may have pain while speaking or chewing or when you widely open your mouth. A physical exam may be done to check for clicking, popping, or grating and other sounds that appear when moving the jaw. Additionally, x-rays may be required to provide more details about the anatomical structure and positioning of the jaw.

Temporomandibular joints can also affect the gums as well as teeth, often causing your bite to be in disarray. Your gums may become weak and painful if you have TMD. Also, the disorder may create teeth sensitivity. It can even make your teeth brittle. Moreover, the teeth may be susceptible to periodontal disease and decay.


Treatment

Much of the treatment plan is aimed at addressing the symptoms. If pain is the problem, ice or heat packs can help but make sure you see a dentist to okay them. We may also suggest the use of a night mouthguard if clenching is causing jaw joint pain and damage to teeth. Dental works like dentures, crowns, braces, and bridges may also be recommended. Medication and surgery are also an option.

Talk to our team at Higher Ground Dentistry to have your TMJ examined to determine the treatment for TMD. Call us at 909-377-0758 to set up your appointment.